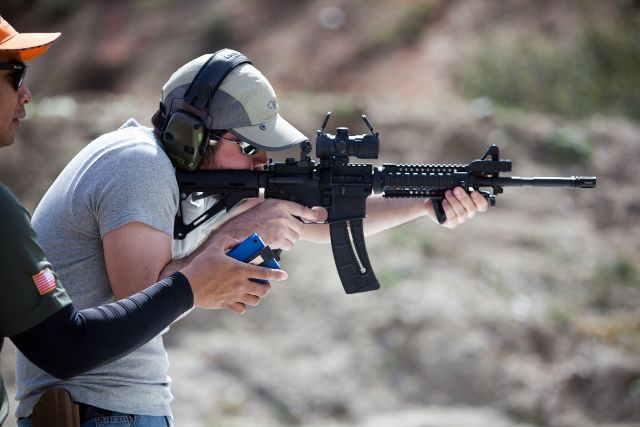 Info:
Date: 10/18/15
Time: 9:00 a.m. – 3:30 p.m.
Which Range: Prado Olympic Shooting Park
Event Leader: Ken Takahashi, Dan Confer
Weather: low 80's
Class Fees: $100
Location: Prado shooting park 17501 Pomona Rincon Rd. Chino, 91708
Attendees: 10 students, 4 Forward Assist NRA Certified Instructors.
The purpose of this event was to focus on fundamentals and improve the shooters mind and skill-set with an elevated environment. At days end ceremony, raffle prize winner Patrick won Condor load bearing chest rig. Uli and Thomas won Condor hats for best team. Thomas scored again, receiving top Banana and Arnie received Forward Assists's coveted "Bushido" patch; Way to go Arnie!