CGN Link: http://www.calguns.net/calgunforum/showthread.php?p=14381766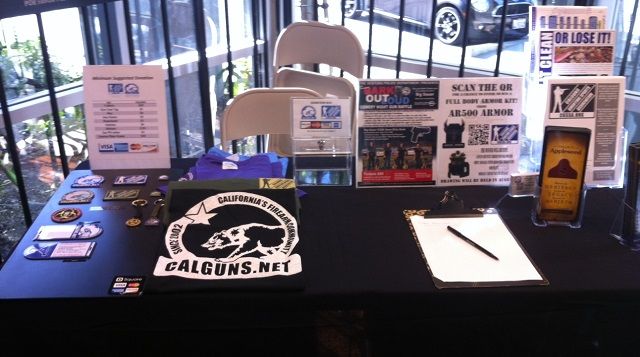 Our May monthly shoot was slow, only half dozen shooters. June was exactly the opposite! I think there were at least 40-50 shooters that came through the range between 1730-2000 (not all calgunners though ).

Signed in: far from tactical ; rightcue805 ; 22socal40 ; oceanreach ; madreno; DefrostFX ; nfouarge ; kai ; sillymeeh7 ; John142 ; shaunsational; frankinca

There were more, I guess over twenty. Thanks to IVE for being great hosts, they handled the surge well. Thanks to everyone who came out and stopped to say hi. Great talking with you all. Got to have some great conversations with soon to be calgunners too.

DefrostFX and rightcue805 made sure I didn't even have to open my case to shoot! Thanks guys for letting me fire off some rounds of your awesome boom sticks.

Picked up my winning ticket from IVE to win a Sig 226 Dark Elite to benefit the Ventura PD K9 Unit. Drawing is being held 07/19 so grab a ticket or two next time your in the pro shop.

Have a great fourth of July weekend and hope to see you at our next shoot July 25th.